Hair salons are a dime a dozen in the Fort Walton Beach area. That's a fact.
But here's another fact that every man would be hard-pressed to deny. You need a haircut to impress a girl on your date tonight, or when you're trying to land that internship you're interviewing for later. Whatever you need the additional boost a good haircut can give, you sure can't get that self-confidence push from sitting on a girly-man chair in a salon.
What a man needs is a good ol' barber shop. And that is exactly what Renegade Barber Shop in Fort Walton Beach Florida is.
Why Renegade Barber Shop Fort Walton Beach?
Why not? Renegade has been giving Fort Walton's young men cutting edge haircuts for the last three years.
The Fort Walton barber shop has:
Over 20+ years of haircutting experience in Florida

Award-winning service

Customer first approach

Licensed professionals

Fair price (haircuts starting at $13)

Casual waiting areas with TVs
And the best part? You don't need to set an appointment. Renegade welcomes walk-ins!
The Best Men's Hair Styles at Your (Finger) tips
Fancy a tight, trendy and masculine haircut? Maybe you're more of a mainstream hipster. Or maybe you'd like to rock movie star style and swag by sporting a James Dean cut.
Whatever you're in for, Renegade Barber Shop in Fort Walton Beach FL has talented and efficient hair specialists that can give you the hair cut you want.
Check out some of the best Renegade has to offer: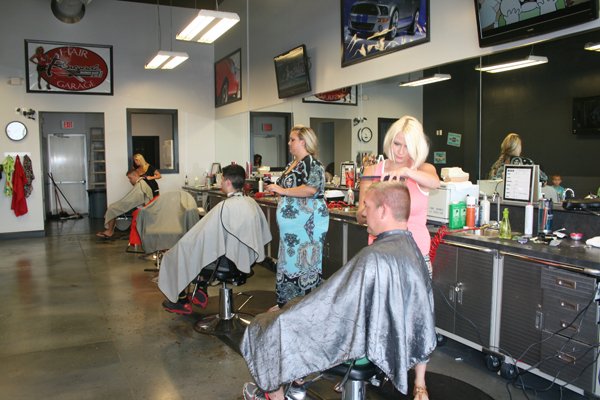 Renegade Barber Shop in Fort Walton Beach is the REAL DEAL. No girly chairs, just straight up real barber chairs. Shaving means hot lather and straight razors. And it's exactly what every man needs in a barber shop.